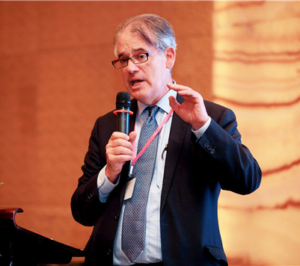 Episode 2: Sean Kidney | Why climate bonds matter
Over the comings years, sums of between US$5 and $7 trillion a year will need to be invested in infrastructure, clean energy, water, sanitation, agriculture, to meet Sustainability Development Goals. New Climate Economy estimates that a massive $93tn investment will be required across the whole economy by 2030 to keep the temperature rise below 2 degrees. This will require both a massive increase in investment and a re-orientation of investment towards lower carbon technologies. How will this money be raised? Climate bonds–bonds linked in some way to climate change solutions—are a key and growing source of investment. Already one of the fastest growing asset classes, some expect to rise to $1 trillion a year by 2020. In this interview, Sean Kidney, co-founder of the climate bonds initiative, discusses the role of climate bonds, explains the recent explosive growth, and looks to future plans to credentialise the market.
The post Episode 2: Sean Kidney | Why climate bonds matter appeared first on The Sustainability Agenda.