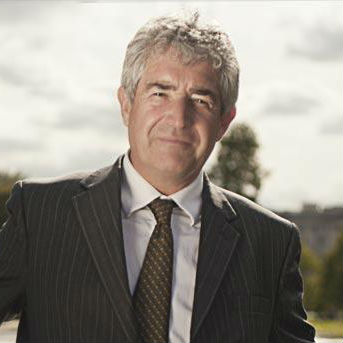 Episode 28: The future of the sustainability agenda: interview with Tony Juniper, CBE.
In this thought provoking and insightful interview, Tony Juniper provides a timely assessment of the state of sustainability agenda and the relative importance of key sustainability drivers, highlighting how corporations are taking the lead driving the sustainability agenda, the growing influence of investors on sustainability and the role of technology. Tony highlights the scale of change taking place in the motor industry: how corporations in Europe phasing out diesel and petrol vehicles despite government policies often lagging behind. Tony talks about China's business leaders increasing focus on sustainability and the often hidden dangers that are being stored up by growing inequality. This is a tremendously powerful, synoptic picture of the evolving state of sustainability from a leading sustainability thinker who sees optimism as a key ingredient in building a better world.
Campaigner, writer, sustainability advisor and environmentalist: Tony Juniper has spent more than 30 years working in a variety of roles to drive change toward a more sustainable society — making the case for new recycling laws, orchestrating international campaigns for action on rainforests and climate change, providing ecology and conservation experiences for primary school children. Today Tony works in a variety of roles –he is a Special Adviser to the Prince of Wales's International Sustainability Unit, a Fellow with the University of Cambridge Institute for Sustainability Leadership (CISL), and also a co-founder of the sustainability advisory group Robertsbridge. Tony is a Trustee of Fauna and Flora International, of Solar Aid, Ecologist-Resurgence magazine, and in 2015 he was named President of The Wildlife Trusts.
The post Episode 28: The future of the sustainability agenda: interview with Tony Juniper, CBE. appeared first on The Sustainability Agenda.