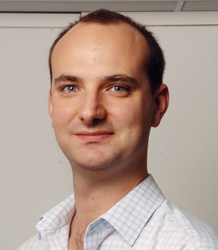 Episode 36: Carbon Brief's Leo Hickman reviews COP23
Leo Hickman is director and editor of Carbon Brief, a leading UK based website covering the latest developments in climate science, climate policy, and energy policy. Carbon Brief specialises in clear data-driven articles and graphics to communicate complex and fast-moving developments in climate science to improve the understanding of climate change both in terms of the science and policy response. Leo previously worked for 16 years as journalist, editor and author at the Guardian newspaper and prior to joining Carbon Brief worked as WWF-UK's chief advisor on climate change. His books include A Life Stripped Bare,The Final Call and most recently Will Jellyfish Rule the World?
In this special episode devoted to COP23, Leo gives us a succinct summary of events in Bonn. He reminds us that since Paris, the annual COP meetings have focused on creating a rulebook to implement the Paris Accords. He stresses that current pledges fall short of meeting the goals set out in Paris, something highlighted by UNEP's annual "Emissions Gap Report." He discusses how disagreements around financing have reignited tensions between developed and developing countries, particularly over action before the Paris agreement formally begins in 2020. Leo also addresses the two American delegations that stole the spotlight and emphasises how Trump's withdrawal from Paris has acted as a catalyst for American action on climate change. He also addresses how China is filling the void left by American leadership and briefly discusses the British presence at Bonn, notably through the Powering Past Coal alliance. Finally, he gives us an overview of key events to look for over the next year, including the Californian Global Climate Action Summit in September 2018, as well as telling us of Carbon Brief's upcoming projects.
The post Episode 36: Carbon Brief's Leo Hickman reviews COP23 appeared first on The Sustainability Agenda.