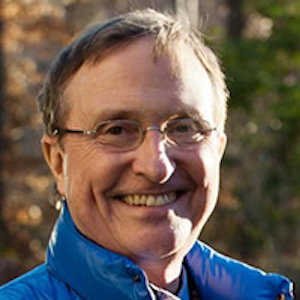 Episode 48: Interview with Dr Thomas Lovejoy, "the Godfather of Biodiversity."
Dr Lovejoy is a tropical biologist and conservation biologist. He a Senior Fellow at the United Nations Foundation and University Professor in the Environmental Science and Policy department at George Mason University. Dr Lovejoy was the World Bank's Chief Biodiversity Advisor and the Lead Specialist for Environment for Latin America and the Caribbean as well as Senior Advisor to the President of the United Nations Foundation. In 2008, he also was the first Biodiversity Chair of the H. John Heinz III Center for Science, Economics and the Environment to 2013. Dr Lovejoy introduced the term biological diversity to the scientific community in 1980. He also developed the debt-for-nature swaps, in which environmental groups purchase shaky foreign debt on the secondary market at the market rate, which is considerably discounted, and then convert this debt at its face value into the local currency to purchase biologically sensitive tracts of land in the debtor nation for purposes of environmental protection.
In this important interview, Dr Lovejoy explains the meaning of biodiversity and its importance as the foundation for human civilization. He outlines the impact warming temperatures are having to ecosystems, such as tropical coral reefs and the coniferous forests of North America. He also addresses the idea of tipping points in natural systems, notably in the Amazon rainforest where scientists now understand an eighty percent forest cover is needed to maintain the hydrological cycle and prevent the rainforest from turning into grassland. Lovejoy discusses positive initiatives in biodiversity protection but cites concerns that the pace of change is far too slow: what happens in the next twenty years is crucial. Dr Lovejoy highlights the vital importance of ecosystem restoration in reversing global warming, notably through reforestation and protection of wetlands. A proponent of valuing ecosystem services he stresses that what is not valued cannot be protected. Dr Lovejoy also demonstrates how ecosystem health can be linked to human prosperity, pointing to the example of the restoration of the New York watershed forest which provided New York with clean drinking water for a fraction of the cost of building a new water treatment plant. Finally, on a positive note, he emphasizes how societies, like ecosystems, can have their own "tipping points" which are reached once enough people are persuaded of the need for change to demand decisive action.
The post Episode 48: Interview with Dr Thomas Lovejoy, "the Godfather of Biodiversity." appeared first on The Sustainability Agenda.