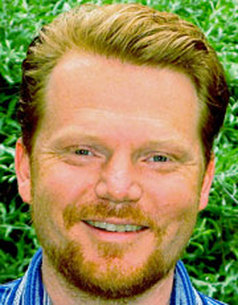 Episode 49: interview with consultant and educator Daniel Wahl on regenerative design
In this rich and broad discussion, Dr. Daniel Wahl makes the case for biomimicry and regenerative cultures, particularly by stressing the importance of creating biomaterials-based circular economies that are conducive to life. He highlights the innately destructive nature of our economic system whereby environmental and social costs are not adequately priced and regenerative activity is not incentivised. A firm believer in regionalisation, Wahl discusses regional based economies and the importance of valuing the health of local ecosystems, citing the Loess plateau in China as a successful example of regeneration at the bioregional scale. He explains how the concept of regenerative cultures differs from sustainability discourses as it asks how economies can be designed to meet humanity's needs centuries from now. Doing so necessitates an understanding of "inter-being," a deeper consciousness that stipulates we are not separate from the world or one another. Wahl's passion for education is also evident as he stresses that humanity's most underused resource is the frontal lobes of the five billion poor without access to privileged education. He warns that conventional education systems based on competition are anachronistic vestiges of the 20th Century and that it is skills of collaboration that must instead be nurtured to deliver regenerative economies that benefit all.
Dr Wahl is an international consultant, educator and activist specialising in biologically inspired whole systems design and transformative innovation. He originally trained as a biologist and zoologist before choosing to focus on sustainability and sustainable communities. He holds an MSc in Holistic Science from Schumacher College and a PhD in Natural Design from the University of Dundee. Daniel has worked with local and national governments, as well as, the Commonwealth Secretariat. He delivers capacity building workshops on a range of sustainability issues and as a consultant on sustainable innovation has worked with a number of companies including Camper, Ecover, and Lush. He is a member of the International Futures Forum, a fellow of the Royal Society of the Arts (FRSA) and the Evolutionary Leaders Circle, co-founder of Biomimicry Iberia and brought Bioneers to Europe in 2010. As an educator, he has co-authored and taught sustainability training courses for Gaia Education, LEAD International and various universities and design schools. His first book Designing Regenerative Cultures https://www.triarchypress.net/drc.html was published in 2016
The post Episode 49: interview with consultant and educator Daniel Wahl on regenerative design appeared first on The Sustainability Agenda.