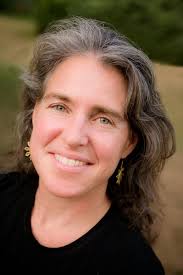 Episode 58: Interview with Gillian Caldwell, CEO of Global Witness
Founded in 1993, Global Witness is a non-profit organization working to expose environmental and human rights abuses resulting from the exploitation of natural resources supported by political and/or economic corruption through the help of a global network of partners and allies. Global Witness currently has active campaigns in over 15 countries designed to make national level impacts through international systems changing reform.
In this episode, Gillian shares with us some of the hard-hitting campaigns that Global Witness has worked on in recent years. She describes a recent campaign where Global Witness repeatedly found that anonymous companies in the oil, mining, and gas companies had been shielding the public from important financial information. In the Publish What You Pay campaign, oil, mining, and gas companies were forced to disclose how much they were paying for access to these resources. Global Witness also uncovered bribes from Shell to Nigerian officials totaling $1.1 billion. Gillian highlights the role of anonymous companies allowing corruption to take place—and stresses the importance the global trend for transparency in order to combat injustice and influence positive change around the world.
Gillian Caldwell is no stranger to social injustice campaigns. She was recognized as a Public Interest Law Scholar by Georgetown University where she received her J.D., and has since confronted women sex trafficking issues at WITNESS, and was instrumental in the success of the 1Sky campaign which became the largest collaborative climate and energy campaign in the United States (prior to its merger with 350.org).
The post Episode 58: Interview with Gillian Caldwell, CEO of Global Witness appeared first on The Sustainability Agenda.