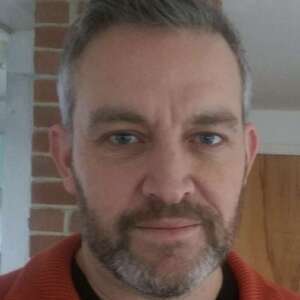 Episode 65: Interview with Martin Kirk, co-founder /The Rules
Martin Kirk is co-founder of /The Rules, a global collective of activists of all types dedicated to challenging the root causes of global poverty and inequality. He is also a consultant for the NoVo Foundation, helping advise their work on supporting communities to transition to new economic models. Prior to /TR Martin was the Head of Campaigns at Oxfam UK, and Head of Global Advocacy for Save the Children. He has written extensively on issues of poverty, inequality, and climate change, including in The Guardian, Al-Jazeera, The Independent and Fast Company.
In this provocative interview, we get a perspective on issues of poverty and environmental breakdown that is very much outside of the norm. Drawing on his previous experience trying to understand attitudes towards poverty, Martin explains how harmful psychological narratives around poverty have become deeply embedded, so much so that they are inadvertently replicated by major development bodies. Martin analyses why this is the case and outlines the need for alternative narratives rooted in history and economics that show that extreme poverty is in fact a political choice.
In discussing sustainability, Martin highlights how the current economic system is unsustainable in its very nature. Martin talks at length about the climate crisis, what implications this could have for global poverty and how the severity of the crisis has failed to be communicated to us. By way of explanation, Martin discusses structural flaws in the Intergovernmental Panel on Climate Change, the primary international scientific body for studying climate change and political flaws in the organisation (as its final report is scrutinised by diplomats representing the world's governments, some of which have vested interests in downplaying the severity of the situation). He also points out that the lengthy processes by which new scientific reports are vetted by the body mean that their reports are reliant upon studies that are at least five years old; an eon in the context of the rapidly changing climate. On a more hopeful note, Martin also outlines how recent events have given a cause for optimism as just in the past twelve months, an alternative economic narrative and vision for the future around poverty and environmental issues is starting to take shape.
If you are interested in Martin's interview, we also recommend that you listen to our interviews with Kate Raworth, Jason Hickel and the Drawdown Agenda Podcast, our podcast exploring the solutions behind Project Drawdown.
The post Episode 65: Interview with Martin Kirk, co-founder /The Rules appeared first on The Sustainability Agenda.