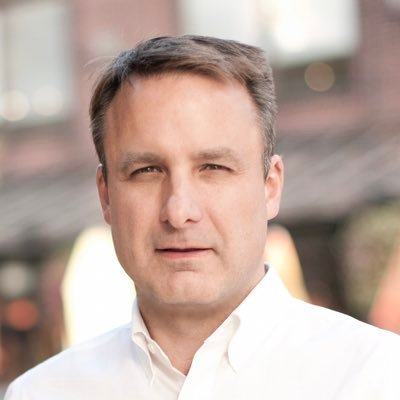 Episode 78: Interview with Dr. Jonathan Foley, Executive Director of Project Drawdown, on the next-steps for this pathbreaking project
Two years on from the book's publication, the Drawdown team have got their sights on how they can turn their groundbreaking research into action. In this interview, we talk to Drawdown Executive Director Dr. Jonathan Foley to reflect on the research's impact and discuss plans for Drawdown 2.0, the next iteration of Drawdown that will help implement solutions across sectors and across the globe.
As a renowned scientist and science communicator, Jonathan tells us that he initially admired Drawdown from afar before taking over as director from Paul Hawken. According to Jonathan, Drawdown's core strengths lie in how it combines rigorous scientific research with strong storytelling. Moreover, by setting a clearly defined goal to reverse global warming, it has resonated with both the public and those leadership positions. We also take a broad look at Drawdown's research and reflect on some of the key takeaways, notably the vital importance of agriculture and land use solutions, something that is now entering the climate mainstream. With regards to progress in each sector, Jonathan reflects that it is a mixed picture, with substantial success in electricity but solutions still lagging in both buildings and transport. Although the steep drops in emissions required to stay under 2°C of warming may seem insurmountable, Jonathan stresses that it is nonetheless possible should one consider exponential roadmaps of emissions reduction.
Looking ahead, we discuss in detail plans for Drawdown 2.0. Jonathan tells us that the team are looking to further digitize the research through a platform that is updated in real time. In addition, there are also plans for a directory with a comprehensive list of different organizations and groups that are implementing solutions to help create a network of changemakers. Another strategy is to work with actors on the ground in key jurisdictions, notably cities, business leaders, investors and philanthropists, especially to marshal capital towards climate solutions that typically receive less attention. Finally, the team also intend to carry forward Drawdown's empowering climate message by seeking to reach prominent influencers to shape the public's perception of the climate crisis. Finally, we also briefly discuss whether our political and economic paradigm is capable of meeting the challenge, looking specifically at the role of business. Jonathan firmly believes that climate is above all a technical problem and that there is ample opportunity to work with committed and sincere businesses to help nudge the system towards change.
Dr. Jonathan Foley is a world-renowned environmental scientist, sustainability expert, author, and public speaker. His work is focused on understanding our changing planet, and finding new solutions to sustain the climate, ecosystems, and natural resources we all depend on. He has published over 130 peer-reviewed scientific articles, including many highly cited works in Science, Nature, and the Proceedings of the National Academy of Sciences. He is also a trusted advisor to governments, foundations, NGOs, and business leaders around the world. A noted science communicator, Jonathoan's presentations have featured at hundreds of international venues, including the World Bank, the National Geographic Society, the Commonwealth Club and TED.com. His writing regularly appears in leading publications and he is frequently interviewed by major television networks.
Before joining Project Drawdown, Foley led a number of world-leading environmental science and sustainability organizations. He has founded and led climate and environment departments at the University of Wisconsin and University of Minnesota. He also served as the Executive Director of the California Academy of Sciences, one of the greenest and more forward-thinking science museums in the world.
This is an edited version of the interview originally broadcast on The Drawdown Agenda podcast.
The post Episode 78: Interview with Dr. Jonathan Foley, Executive Director of Project Drawdown, on the next-steps for this pathbreaking project appeared first on The Sustainability Agenda.