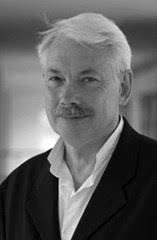 Episode 79: Interview with Peter Head, resilience champion
With the growing reach of climate change-induced extreme weather events and increasing urbanization, it is becoming more and more important to be deliberate about the way we build our cities. In this episode, we talk with Peter Head about resilience and the importance of systems-thinking for cities and city regions.
Every day, intense weather events such as flooding, earthquakes, mudslides and more, disrupt local infrastructure such as energy, water, and food systems, and tests the resilience of the surrounding community. Will they come together to problem solve? Are there alternative means of supplying their needs? Resilience requires communication and collaboration, good governance structures with participation rather than dictatorship, and alternative supplies, systems to help get life back to normal again.
Peter founded Ecological Sequestration Trust and the Trust's Resilience Broker program to address many of these issues. Its focus is making tools and systems available to every country make sustainable systems a reality across the world. It also works with cities to help them attract capital and investors to set up investment funds.
Peter Head is a civil and structural engineer who is passionate about using sustainable development principles in construction. In 2011, he founded the Ecological Sequestration Trust with the goal of helping cities, regions, and communities develop sustainable energy and water systems and enhanced food security in the face of the combined environmental challenges they are now facing. Prior to that he worked for many years in the design and engineer group Arup.
He is a recognized world-wide leader in major bridges (he received an OBE for successfully delivering the Second Severn Crossing as Government Agent), advanced composites, and of course, sustainable development. He has won many awards for his work including the Award of Merit of IABSE, the Royal Academy of Engineering's Silver Medal and the Prince Philip Award for Polymers in the Service of Mankind.
The post Episode 79: Interview with Peter Head, resilience champion appeared first on The Sustainability Agenda.